At Paper Tree we love paper roses! Many of our roses are handmade from mulberry paper which is a sustainable resource. The bark of the mulberrry tree is harvested and made into a natural paper, after the harvest the tree regenerates. The paper is then hand dyed and cut into petal shapes. Each rose is constructed petal by petal to create a beautiful and realistic looking paper rose.
The art of paper flower making has been popular since Victorian times, although it has had a resurgence more recently with the rise of the 'maker culture'. It is quite time consuming to construct these flowers, but very rewarding and they do last a long time! Crepe paper is an ideal material to make paper roses with as it can be stretched easily to create petals and has a lovely texture. If you'd like to have a go yourself, here is a tutorial from Creativities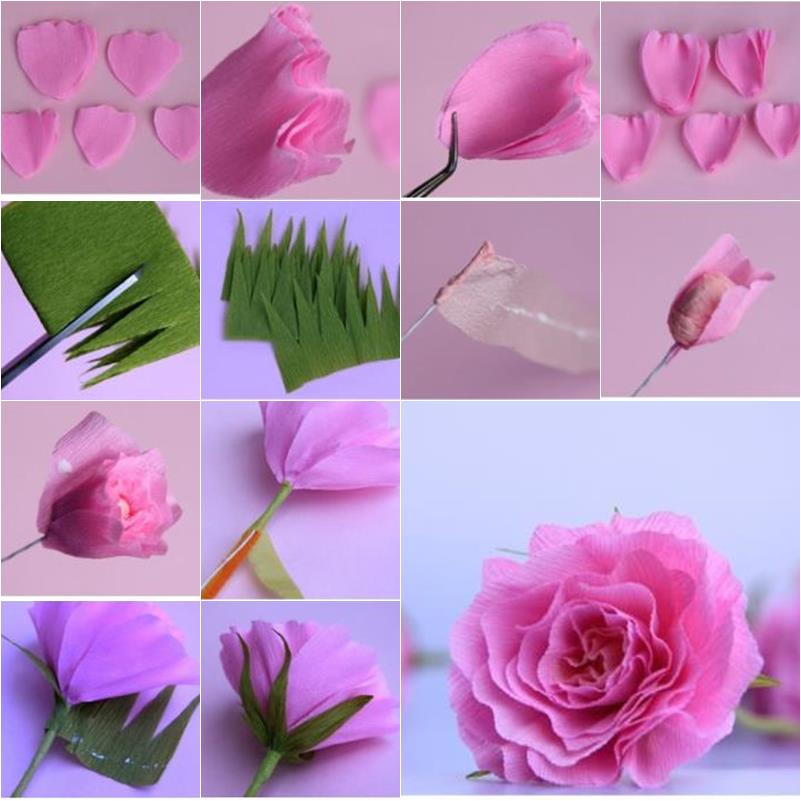 To make these roses you simply need pink & green crepe paper, scissors, a long wire, glue and patience 🙂
You can use any paper to make the roses, I was asked to make a personalised paper rose for a 1st wedding anniversary from a map of California.
These roses with text can be personalised with song lyrics, poems, wedding vows or any personal message. They make a lovely personalised paper anniversary gift. You can order them via the website or please let me know if you have any questions.
Ann-Marie x